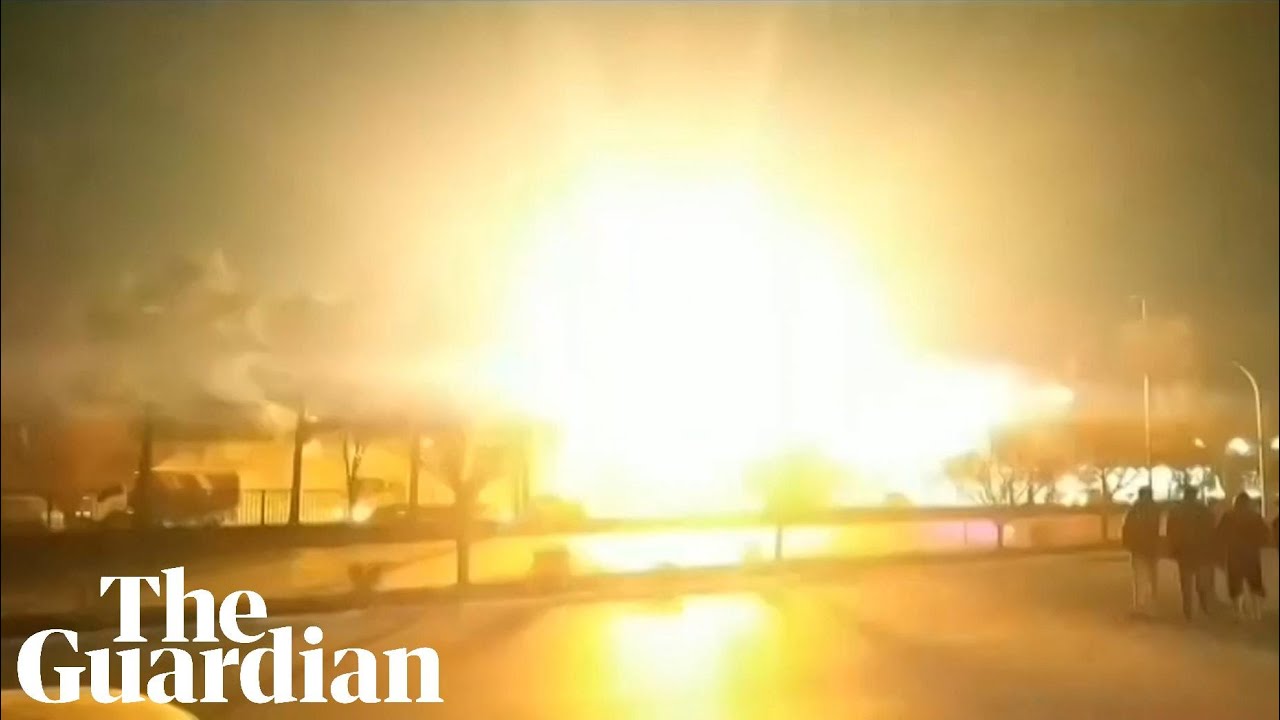 Loud blast as drone attacks Iranian defence factory


Bomb-carrying drones targeted an Iranian defence factory in the central city of Isfahan overnight, authorities have said, amid heightened regional and international tensions engulfing the country.
Sign up to the Guardian's free new daily newsletter, First Edition ► http://theguardian.com/first-edition
The Iranian defence ministry offered no information on who it suspected of carrying out the attack. In separate incident, a  fire broke out at an oil refinery in the north-west of the country and a 5.9-magnitude earthquake struck nearby, killing three people.
Subscribe to Guardian News on YouTube ► http://bit.ly/guardianwiressub
The Guardian publishes independent journalism, made possible by supporters. Contribute to The Guardian today ► https://bit.ly/3uhA7zg
Website ► https://www.theguardian.com
Facebook ►https://www.facebook.com/theguardian
Twitter ► https://twitter.com/guardian
Instagram ► https://instagram.com/guardian
The Guardian on YouTube:
The Guardian ► https://bit.ly/guardiannewssubs
Guardian Australia ► https://bit.ly/guardianaussubs
Guardian Football ► https://bit.ly/gdnfootballsubs
Guardian Sport ► https://bit.ly/gdnsportsubs
Guardian Live ► https://bit.ly/guardianlivesubs
#Iran #Military #DroneStrike #News #MiddleEast #Bomb

source
Reviews
Sharing