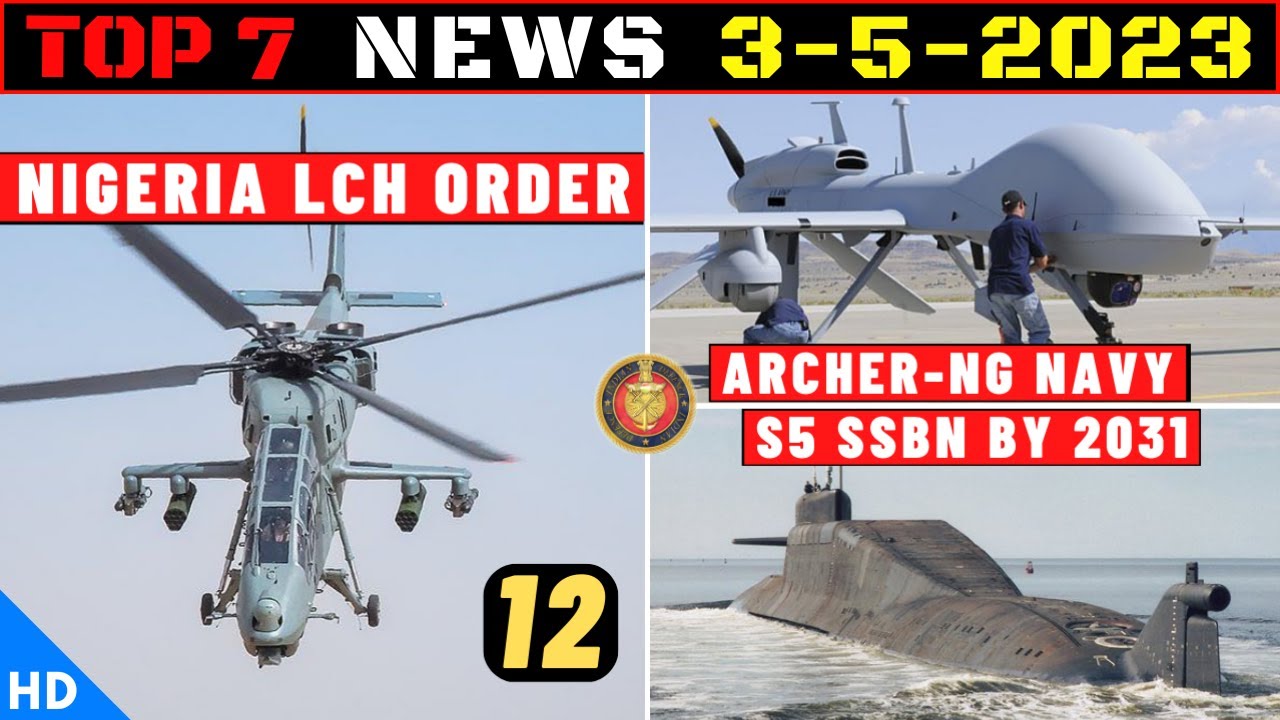 Indian Defence Updates : Nigeria 12 LCH Order,S5 SSBN By 2031,Archer-NG For Navy,Brahmos-A Test


Top 6 Latest Indian Defence News Headlines on today's "Indian Defence Updates" episode are as follows :
1. Nigeria to be first export customer for Prachand LCH #NigeriaLCH
2. Indian Navy's #S5ssbn program get priority over SSN program
3. Indian Navy considering #ArcherNG for Maritime Operations
4. India issues NOTAM over Andaman & Nicobar Islands
5. Airbus commences training IAF pilots in Spain.
6. IAF to carry out large scale air exercise near LoC
7. Rajnath singh hands over a fast patrol vessel & landing craft ship to Maldives
🔴 Connect with Indian Defence Updates :
⚪Instagram ► defencealerts
⚪Facebook ► defencealerts
⚪Twitter ► defencealerts
About : Indian Defence Updates is India's Top English Defence Channel. Indian Defence Updates brings you the latest daily updates related to Indian defence and latest technology news of Indian Army, Indian Air force, Indian Navy.
indian defence news,indian defence news headlines,indian defence news latest, indian defence latest news, defence updates latest,defence updates india,indian defence updates latest,indian defence updates 2023,defence updates 2023,indian defence updates india,indian defence update,indian defence updates

source
Reviews
Sharing