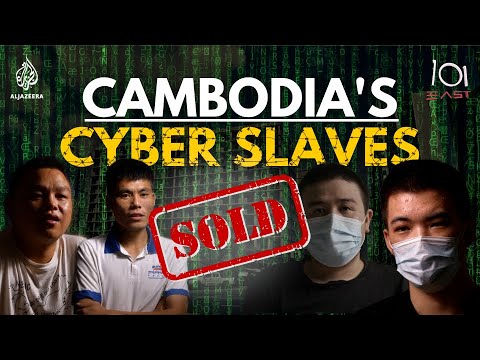 Forced to Scam: Cambodia's Cyber Slaves | 101 East Documentary


Do you have information about cyber fraud compounds? Securely contact us at cyberslaves@proton.me
***
Chinese cyber-scam operations are stealing tens of billions of dollars from victims around the world.
But few realise that thousands of those perpetrating these frauds are victims too.
Young men and women are enslaved, tortured and forced to scam in countries like Cambodia.
In an exclusive report, 101 East investigates Chinese cyber-slave syndicates operating in Cambodia and exposes the powerful and politically connected people protecting them.
Subscribe to our channel http://bit.ly/AJSubscribe
Follow us on Twitter https://twitter.com/AJEnglish
Find us on Facebook https://www.facebook.com/aljazeera
Check our website: http://www.aljazeera.com/
@AljazeeraEnglish
#CyberSecurity #Cambodia #Documentary

source
Reviews
Sharing