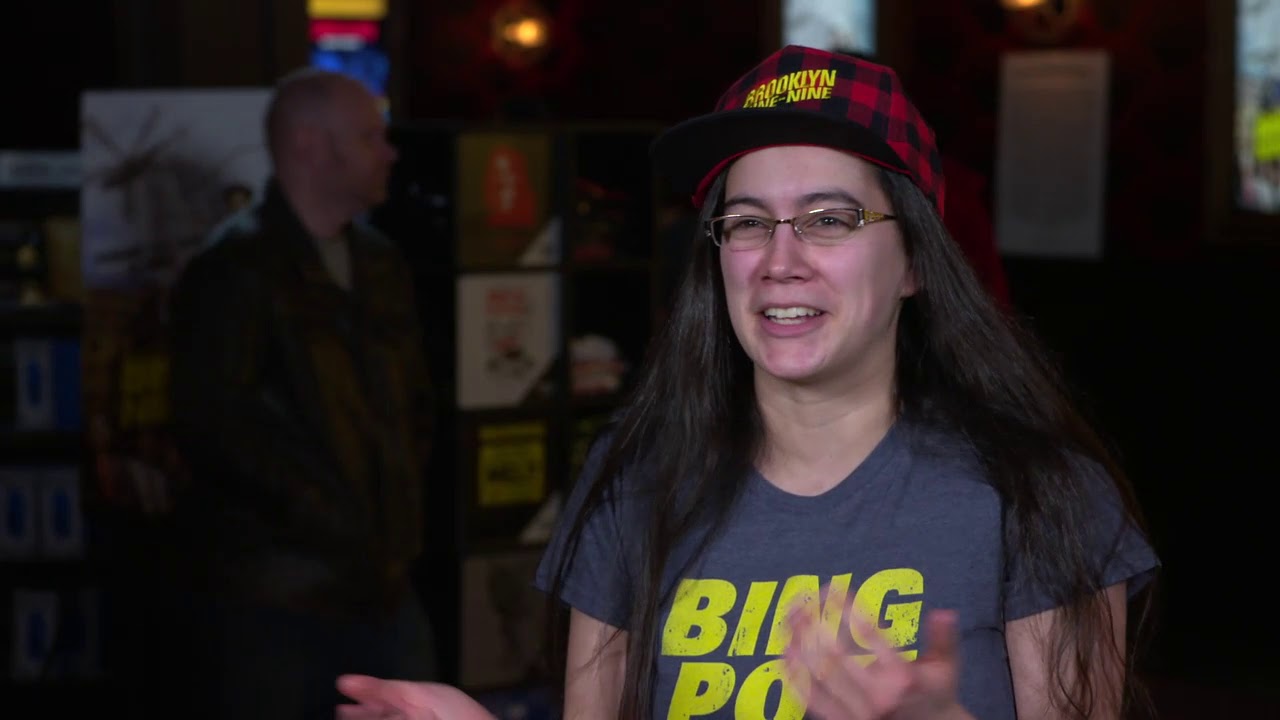 Brooklyn Nine-Nine: Alamo Screenings || Denver || #SocialNews.XYZ


Watch Brooklyn Nine-Nine: Alamo Screenings in Denver
In its fifth season, "brooklyn nine-nine" follows the exploits of the hilarious detective Jake Peralta (Andy Samberg), his diverse, lovable colleagues and their more-serious-than-a-hunk-of-actual-granite boss, captain holt (andre braugher), as they police the NYPD's 99th precinct. The series celebrated two major milestones this season – it filmed its 99th episode and the season finale features the long-awaited wedding of Jake and Amy (Melissa Fumero).
From Emmy Award-winning writer/producers Dan Goor and Michael Schur, "Brooklyn Nine-Nine" won the 2014 Golden Globe Awards for Best Television Series – Comedy or Musical and Best Performance by an Actor in a Television Series – Comedy or Musical (Samberg). Emmy winner Braugher earned three consecutive Emmy Award nominations for Outstanding Supporting Actor in a Comedy Series, from 2014-2016.
Rounding out the ensemble are Holt's next-in-command, Sergeant Terry Jeffords (Terry Crews), a muscle-bound human mountain who loves nothing more than his three little daughters, except for a fresh carton of full-fat yogurt. The man loves yogurt. Amy Santiago is Jake's fiancée who recently became a Sergeant. Jake's fellow detectives include his best friend and human puppy-dog, Detective Charles Boyle (Joe Lo Truglio), and the incredibly secretive, tough-as-nails Detective Rosa Diaz (Stephanie Beatriz). Holt's civilian assistant is Gina Linetti (Chelsea Peretti), the living embodiment of the "100" emoji. Also part of the Nine-Nine are veteran officers Detective Scully (Joel McKinnon Miller) and Detective Hitchcock (Dirk Blocker), whose only skill as police officers is their ability to make a passable pot of coffee.
"Brooklyn Nine-Nine" is produced by Universal Television, 3 Arts Entertainment, Fremulon and Dr. Goor Productions. The series was created by Dan Goor and Michael Schur. The series is executive-produced by Goor, Schur, David Miner and Luke Del Tredici.
________________________________________________________________________________________________________________________
Subscribe to Movie clips, trailers & interviews Here ► https://www.youtube.com/c/socialnewsxyz?sub_confirmation=1
Subscribe to Photo slideshows Here ► https://www.youtube.com/channel/UCxNQO2ycXh7LgnfLYlNKa3g/?sub_confirmation=1
Subscribe to News Here ► https://www.youtube.com/channel/UC9yR49jAK6fZwTkiIXy60zg/?sub_confirmation=1
Vist our Site ► https://www.socialnews.xyz/
Like us on Facebook ► https://www.facebook.com/socialnewsxyz
Follow Us on Twitter ► https://twitter.com/socialnewsxyz
Subscribe us on Apple News ► https://apple.news/Ta6gdANx9TgKXtRy7GKHTig
____________________________________________________________________________________________________________________________

source
Reviews
Sharing